A man from Debrecen reported on September 2, 2023 that his car parked in front of his apartment was broken into and a laptop bag was stolen from it, reports the Hajdú-Bihar County Police Headquarters.
According to their statement, the investigators collected data, as a result of which the suspected perpetrator was identified within four days. The local man was brought to the police station, where he was interrogated on suspicion of having committed the crime of theft. He confessed.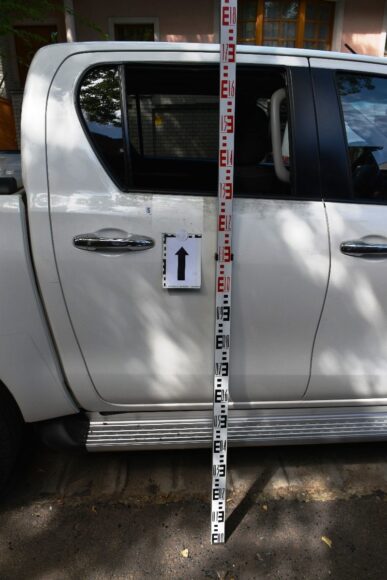 During the procedure, it was revealed that the suspect was cycling in Debrecen when he noticed the bag left in the vehicle. The 43-year-old man took an iron rod found on the ground, broke the windshield with it, then took out the bag and continued cycling as if nothing had happened. He hid the laptop worth more than half a million forints in a wooded area, which the police found and returned to the owner.
Advice from the police:
Do not leave phones, bags, jackets or other valuables in the passenger compartment of stopped, locked cars on seats, hat racks, or dashboards! If there is no way they can take these things with them, then pack them in the trunk before leaving, not in the parking lots, but at home!
Never forget the ignition key in the car, take it with you and always keep it in a safe place! Before leaving the car, check that no valuables, technical items, or other tools have been left in the passenger compartment in a visible place!