Béla Kovács, former member of the European Parliament from Jobbik convicted in the espionage case, is wanted by the Hungarian police for budget fraud.
The surveillance photo of the former politician, who was called KGBéla because of the espionage case, was posted on the police's website on Tuesday. Last time the press wrote about him, he lived in Moscow and previously had a brain operation. Last summer, Béla Kovács was sentenced to a two-year suspended prison sentence in the second instance for espionage, but the politician appealed against the decision. He was also found guilty of budget fraud and falsification of private documents.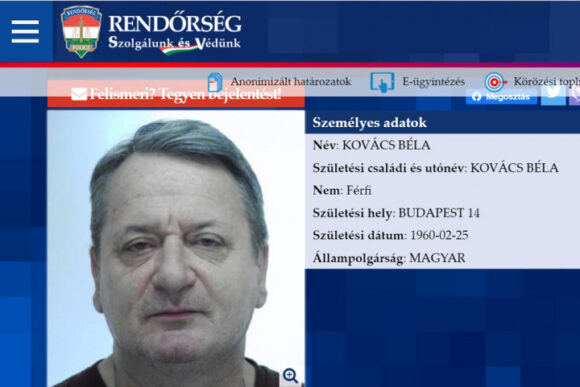 According to the indictment, the politician regularly met Russian intelligence after becoming a member of the European Parliament in 2010 and provided information on energy matters or EP elections. The other case (this applies to other crimes) was initiated following an OLAF complaint. According to the indictment, Kovács concluded internship contracts that he did not plan to comply with, and the trainees knew about this. At the same time, the EU provides support for interns, so according to the accusation, it caused HUF 6 million damage to the Parliament of the European Union with the fictitious internship positions in 2012-2013. Kovács maintained his innocence.

telex.hu
police.hu
pixabay