Dorkász Service Foundation believes that if we support the learning of needy children, we are building their future. We give them the opportunity to build a better future, an independent, responsible life, thereby lifting them out of poverty and the role of victim.
Aunt Margitka and her grandson Norbi live in this house. The now-retired aunt plays the role of the mother in the family, who tries with all her might to ensure that her grandson's daily needs are met. This causes great difficulty for her due to her old age and illnesses. Learning is also a value in this family, but it is difficult to provide the necessary school supplies from the already tight budget. The school supplies package provided by Dorkász Service contributes to Norbi's school studies, thereby giving him a chance.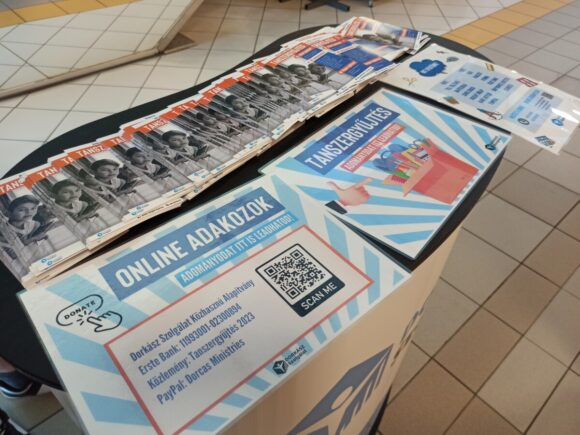 The goal of the Dorkász Service is to support children living in the Debrecen area who are in a similar situation as Norbi's family with 300 school supplies packages.
Anyone who wants to join the campaign can also support needy children starting school online at this link.
The Dorkász Service Foundation is organizing its Textbook Collection campaign again this year between July 14 and August 14, 2023. 9 companies from Debrecen participate in the collection, but supporters can also make targeted donations on the organization's website.
With the help of our volunteers, the collection will take place in three department stores in Debrecen with the involvement of customers visiting the stores.
Location: Malompark, SPAR entrance – Debrecen, Füredi út 27, 4027
(Dorkász Service Foundation)